Product Description
Quick Details
Place of Origin:

Jiangsu China (Mainland)

Brand Name:

DARDI

Model Number:

DWJ46126-BB

After-sales Service Provided:

Engineers available to service machinery overseas

Cutting Accuracy:

±0.15mm

Linear Accuracy:

±0.10mm

Repeatability Accuracy:

±0.05mm

Cuttng line width:

0.1mm~0.12mm

Control system:

motion control card + PLC

Motor type:

servo system

Graphic format supported:

DXF

Max.Travelse Speed:

15

CNC Control System:

FAGOR(Optional) / ESA

Applicable Material:

metal , stone , glass
Packaging & Delivery
| | |
| --- | --- |
| Packaging Detail: | steel frame |
| Delivery Detail: | 30 days |
Specifications
CNC waterjet cutting table/No deformation
CE certificate/ISO certificate
Cost-effective/Low Price
Easy to Operate
Product Description
Model

DWJ2030
-BB
DWJ2040
-BB
DWJ2060
-BB
DWJ3020
-BB
DWJ3040
-BB
DWJ3060
-BB
DWJ3080
-BB
DWJ46126
-BB

Structure

Bridge Models

Size

Length

3000mm

3200mm

3400mm

4000mm

4200mm

4400mm

4400mm

6600mm

Width

3500mm

4500mm

6500mm

2500mm

4500mm

6500mm

8500mm

13500mm

Height

2200mm

2200mm

2400mm

2200mm

2200mm

2400mm

2400mm

2600mm

Travel

X Axis

2000mm

2000mm

2000mm

3000mm

3000mm

3000mm

3000mm

4600mm

Y Axis

3000mm

4000mm

6000mm

2000mm

4000mm

6000mm

8000mm

12600mm

Z Axis

130mm/150mm/210mm(Optional)

Speed

Max.Travelse Speed

20m/min

Working Speed

0-8m/min

Accuracy

Cutting Accuracy

±0.10mm

±0.10mm

±0.15mm

±0.10mm

±0.10mm

±0.15mm

±0.15mm

±0.15mm

Linear Accuracy

±0.10mm

Repeatability Accuracy

±0.05mm

Drive System

Drive Motor

AC servo (YASKAWA)

Drive Mode

Ball screw&Guider Rail

Power Supply

220V/380V/415VAC,50/60Hz

Cutting Heads

3-Axis/4-Axis/5-Axis

Software

NEW-CAM/LANTEK(3D)

CNC Control System

ESA/FAGOR(Optional)

Optional

Auto Abrasive Delivery System

•

•

•

•

•

•

•

•

Oil Cooling System

º

º

º

º

º

º

º

º

Auto Abrasive Remove System

º

º

º

º

º

º

º

º

Auto Distance Adjusting Device

º

º

º

º

º

º

º

º

Load&Unload System

º

º

º

º

º

º

º

º

Double Cutting Head System

º

º

º

º

º

º

º

º
Packaging & Shipping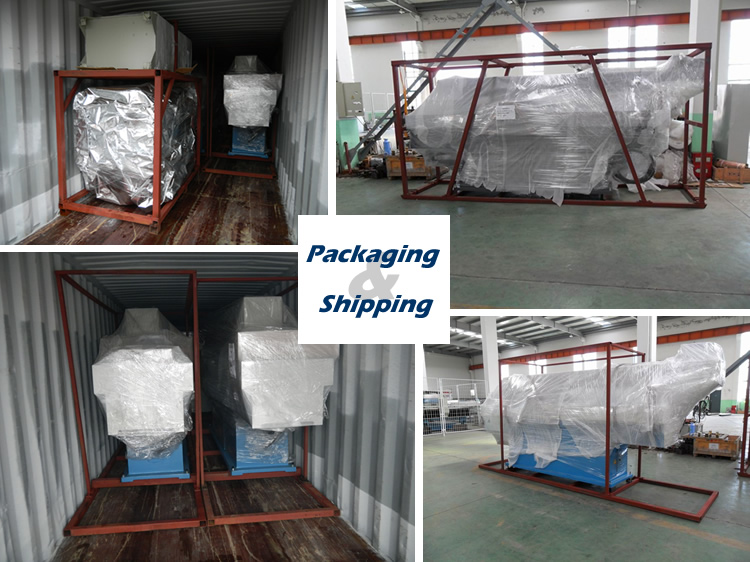 Our Services
After-sale service commitment of DARDI INTERNATIOANL CORPORATION
We desire to furnish after-sales service better by persistently improving and perfecting the quality of service with our utmost efforts for customers' satisfaction and trust.
1. We sell all products with a one-year warranty. In such period free on-site service is available (breakdown or destruction caused by human factor or irresistible natural phenomenon is an exception).
2. Installation and adjustment of machines should be accomplished within 4 workdays after arriving at user's site.(Actual implement per contract, large machines accords with quota or contract).
3.After receiving the repair notice, and during the warranty period, post service will be available no later than 8 hours within Nanjin, 12 hours within 150kms, 24hours within 150-300 kms, 48hours within 300-600 kms and 72hours beyond 600kms. (Telephone consultation and purchasing extra accessary are exceptions).When warranty period is overdue, we will contact you proactively with regular call-service to foster a healthy Corporate image and to maintain good customer-relationship.
4. Users can obtain explicit solutions of relevant technical problems through tel-service consultation. After-sale service receptionists should properly handle any inquiry with enlightened pleasure, specified words, gracious attitude and no disputes. Patience is obviously required for answering any question.
5. We pledge here the above services when breakdown appears under users'normal operation of equipment. Otherwise, for applicable country laws and regulations explicitly stipulated, we will comply with correlated provisions.
6. Within the warranty period, the following maintenance should be paid:
(1) Damage results from man-made factors or force majeure.
(2) Breakdown or damage results from disoperation.
(3) Breakdown or damage results from improper self-alteration, disassembly or assembly towards products.
(4) Breakdown or damage resulted from using non-original accessory.
(5) Maintenance and service during the process of normal use.
Company Information
Dardi International Corporation, taking a leading position in China with global influence, is a high-tech enterprise specializing in R&D, manufacturing, sales and technical service of Ultra-high pressure waterjet technology application products. Its main product, namely "ultra-high pressure numerical control universal waterjet cutting machine", is the latest cold-cutting technology and advanced manufacturing equipment in the world. It is a kind of world-level high-tech products with application of various technologies such as electromechanical integration, ultra-high pressure waterjet, CNC automation, automatic inspection and compensation, CAD, manufacturing and robots etc.
With its rapid development in technology and increasing demand for cold cutting process by more and more industries, Dardi has become a world famous brand based on its excellent price-performance ratio.
Dardi ,with experiences in R&D and manufacture with over 2000 users for years ,now owns over 40 patents related to ultra-high pressure numerical control waterjet cutting machine and ultra-high pressure water cleaning technology. It takes the lead in compiling of the first Industrial Standard and National Standard for Ultra-high Pressure Waterjet Cutting machine in China.
Payment Terms︰ 30% TT as the deposit ,70% paid before transport
Product Image